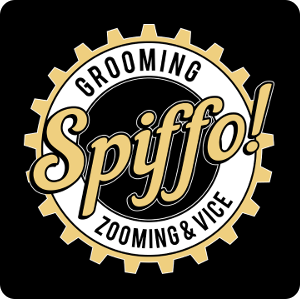 A renegade? Perhaps. Disheveled? Never! A Spiffoman? Always!
From the rocky, jagged Atlantic coastline to the tall spires of old growth Nova Scotia forests and fused with the strong determination of a fine craftsman's work ethic and the desire to raise the bar, Spiffo! was born.
We offer top quality grooming products that enable you to move from a hard day at work to an evening out, a Saturday barbeque, a Sunday with friends and family or just a night of bonding and debauchery.
Any time that you want to up your game, to turn it up a notch, whether you are bearded, slicked or anywhere in between, we have the grooming products and tools for you.
And that's not all!
We also feature a line of men's jewelry, adornments and accessories to subtlety transform your look from working hard to hard working class. Stainless steel, brass, copper, stone and wood. Long-time understood as elements of enduring quality, each and every piece is made with you in mind.
And it still doesn't end there!
We also offer accessories for a variety of popular vices and pastimes… indeed… we do.
. . .
At Spiffo! we believe that our purpose is to bridge your day, from work to play, to give you the tools to be the person that you really are.
We know you. We are you. Spiffoman!
Located in the Halifax / Dartmouth area of Nova Scotia but we ship around the world!
---